Dear members of The Korean Society of Clothing and Textiles,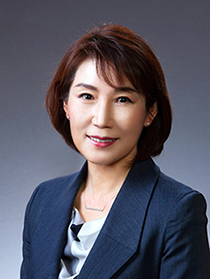 Founded in 1976, The Korean Society of Clothing and Textiles(KSCT) is the largest representative professional association in the field of Clothing and Textiles in Korea. Today, with participation from more than 4000 domestic and foreign members, we have developed remarkably into a global association that leads apparel science field. This incredible achievement is the outcome of the cooperative endeavors made by all members as well as former past presidents and executives. I would like to express my gratitude to all members.
Beginning my term as the president, I am committed to work with our members in laying out the foundation for the next part of the century so that our association can lead the development of future-oriented and sustainable apparel science in the new normal era. Currently, the textile and fashion industry are in search of a new direction for changes in the middle of a critical period with a difficult global economic environment as well as a rapidly changing digital transformation situation. To this end, our association will actively cope with such changes, present a sustainable vision as required by the academia as well as the industry, and play a leading role in cultivating talents and creating values in the textile and fashion industry. We will provide matching support for the KSCT research division and regional branches so that they can work in collaboration with the industry, research institutes, and government departments. By linking local project groups with branch activities and supporting branch forums, we will achieve balanced development as a nationwide association.
We will reinforce the international impact of Fashion and Textiles(SCIE) and The Journal of The Korean Society of Clothing and Textiles(SCOPUS) and elevate the status of the ICCT international conference. In addition, by establishing overseas branches, we will expand our foreign member base and enable international collaboration between domestic and foreign members.
As a harmonious open society, we will work hard to look for ways to offer a convergence vision through interdisciplinary and cross-functional research, fulfill our social responsibilities for the sustainable growth of the fashion industry. With your support, KSCT will continue its commitment to work towards our bright future for fashion industry.
I hope that the pandemic era ends quickly so that we can all return to our normal daily routine, and wish you the best of luck with your health and academic progress.
Thank you.
Sincerely,
Kyung Wha Oh
The 23rd president of the Korean Society of Clothing and Textiles